If Megan and Carl's Portland Company wedding is any indication, this season is going to be fantastic! We had an absolute blast working with these two!! Everything came together perfectly for the New York residents, who came back to their home state to marry. Earlier in the week, the forecast had called for torrential downpours, but thankfully, they were greeted by a beautiful sunny day. A few highlights included a train ride happy hour overlooking the ocean, humorous and heartfelt toasts, a charismatic group of wedding guests, and a bride and groom dance off to Lady Gaga!
Megan and Carl – you were a pleasure to work with! I love the connection between the two of you and wish you a lifetime of happiness!
The story of Carl and Megan, as told by the maid of honor, Rebecca Red:
Carl and Megan first began dating while they were in the 8th grade. Although they became very close at such a young age, teenage life would force them to attend rival high schools and they fell out of touch for many years – assuming they might never see one another again.
However, the universe had different plans, and miraculously, (thanks to a fabulous headshot), the pair ended up reconnecting through social media in 2009.
After countless hours spent text-messaging Carl (and countless hours spent text-messaging her friends Rebecca and Kelly ABOUT Carl), Megan would eventually join Carl in New York City in April of 2010. Since that time, they have happily made a home in the Carroll Gardens neighborhood of Brooklyn, where they enjoy making friends with human & canine neighbors, visiting unique local eateries, and watching Netflix.
The next chapter of Carl & Megan's story brought them back to Maine and began with a themed party on 5/17/14, where they married the favorite elements of their lives in Portland and New York… And each other.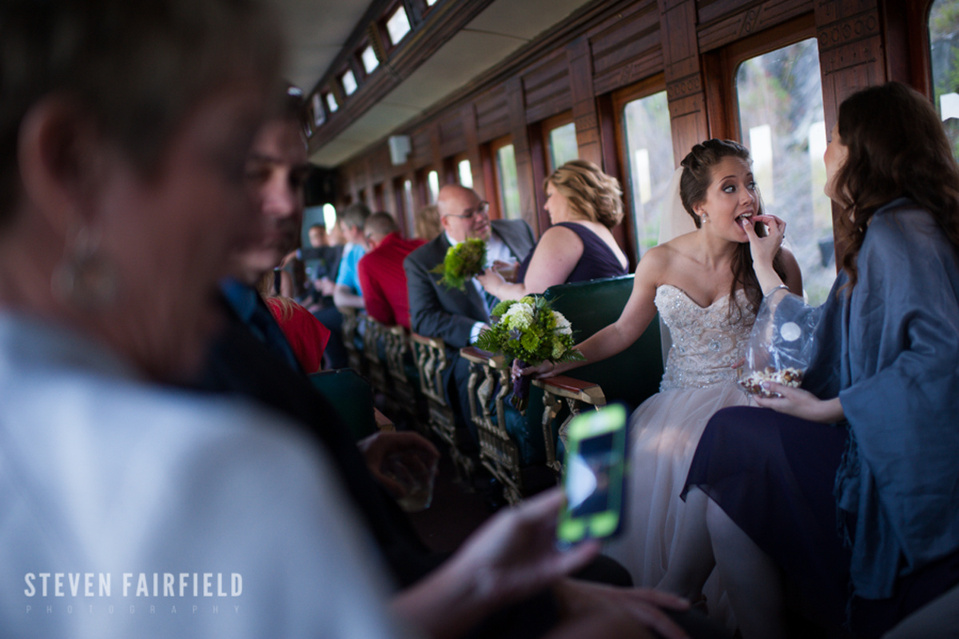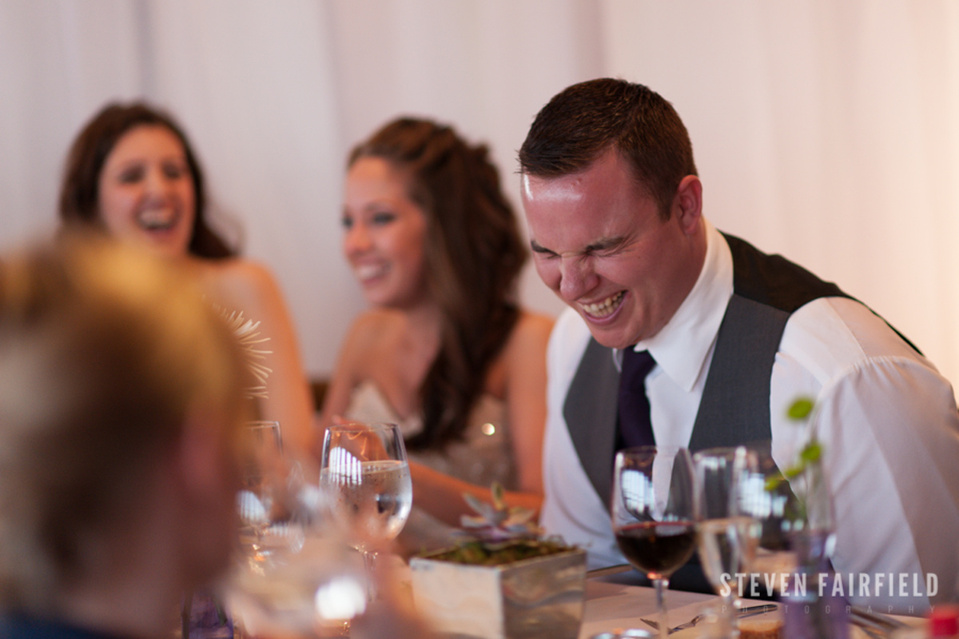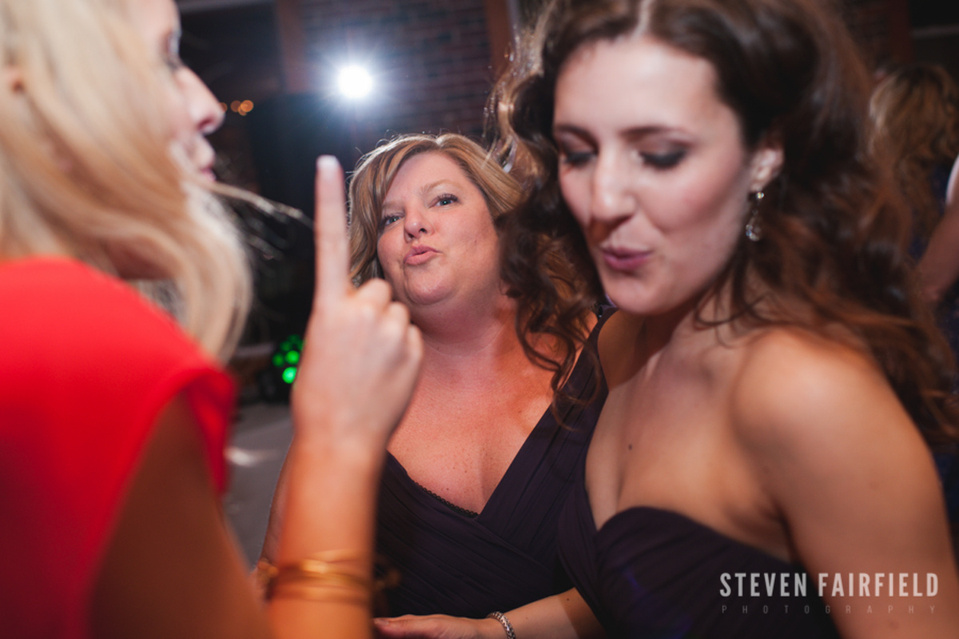 venue: Portland Company and Maine Narrow Gauge Railroad
event coordination/design: Natalie Manning (aunt of the groom) and Leslie Oster (Aurora Provisions)
caterer: Aurora Provisions
florist: Vose Smith
cake/pies: Aurora Provisions
hair: Bei Capelli
make-up: Rebecca Red (Maid of Honor)
gown: Watters Wtoo from Andrea's Bridal
bridesmaid dresses: Bill Levkoff from Andrea's Bridal
suits/tuxes: Vera Wang from Men's Wearhouse
transportation: Maine Narrow Gauge Railroad
dj: Mike Koutrobis
accommodations: Hilton Downtown Waterfront
invitations: Natalie Manning
officiant: Maureen Belanger
honeymoon: Maroma Beach, Mexico